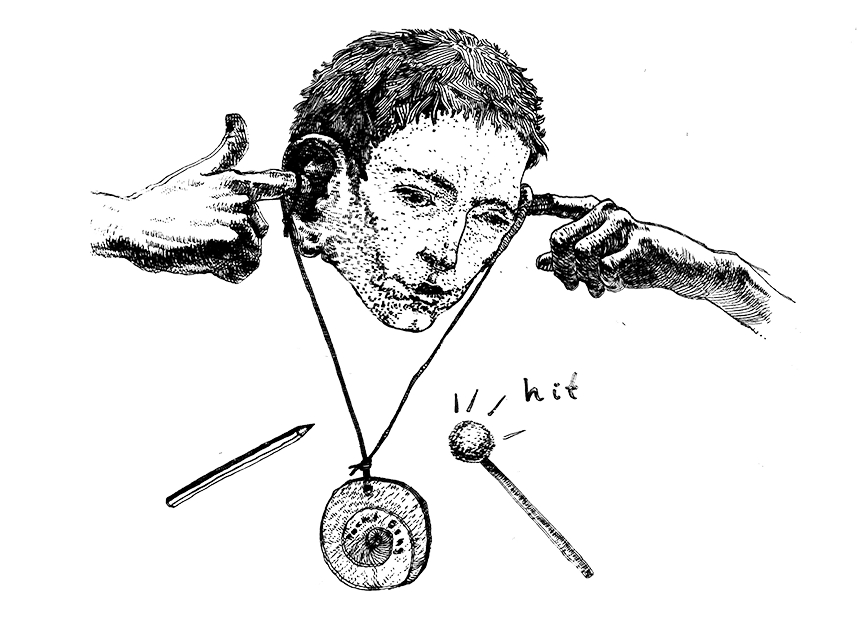 Bells and Gongs in your pocket.
Childish toy idea developed into sound instrument.
It works by simple physics- sound(more exact- vibractions) easier travel threw hard material when soft gass. Metal part is vibrating and string is passing the vibration directly to your ears.
HOW TO PLAY?
1. Place string loops on your fingers.
2. Lean forward. The hanging string should be free of touch.
3. Hit the Pocket Gong against an object. Any reachable surface works for it so go around the room and feel the differences within each surface!
ORDER
Reviews
Jennifer "Haunting tenor voice and beautiful overtones. Grounding, soothing and masterful craftsmanship!"
Shawna "This is such a wonderful little piece of magic! The sound is deep and rich and the vibrations are wonderful. Exceeds all expectations."
Cassy "Mikalojus , will responds quickly and kind on any questions you have . The pocket gong sound amazing and looks really really nice ."
Nurse Born "Love this pocket gong, a piece of musical art that is a great addition to my nest drum."
Tom "My pocket gong arrived very quickly to the UK. The product is actually better than expected.. it's a gift for my girlfriend but i had to try it out as soon as it arrived. i could spend hour exploring different sounds with this. cool little thing to easily carry around. Looks cool too."